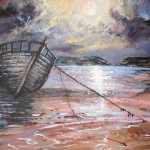 Marine Art Ireland's first Wild Atlantic Artists exhibition will take place in The Russell Gallery, New Quay, Co. Clare from 2nd July 2016.
We're looking for further opportunities to mount exhibitions of Marine Art tying in with the Wild Atlantic Way. The following artists are part of the Group at present. Others are welcome to join in future exhibitions.
View our Wild Atlantic Gallery
We'd welcome inquiries from venues along the Wild Atlantic Way.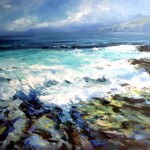 Sheila Hanley