Patricia Kavanagh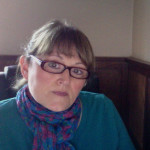 I am a traditional artist living in the west of Ireland. My work is inspired by the natural beauty of my surroundings, famed for its wild and rugged coastline and beautiful unspoiled landscapes. Light and the effect of light on the sea and the land fascinates me and I try to capture dramatic thundery skies, rough seas and strong contrasts in many of my paintings.
I grew up near Salthill on the shores of Galway Bay and began drawing and painting in early childhood. I studied art in GMIT and graduated with a BA specialising in drawing and painting. My creative journey continued into adulthood, painting regularly whilst raising my six children. I now work full time as an artist and tutor in my home based studio near Galway.
My work has been selected for several commissions, exhibitions and private collections at home and abroad.
Patricia's Gallery